DONNA GUNN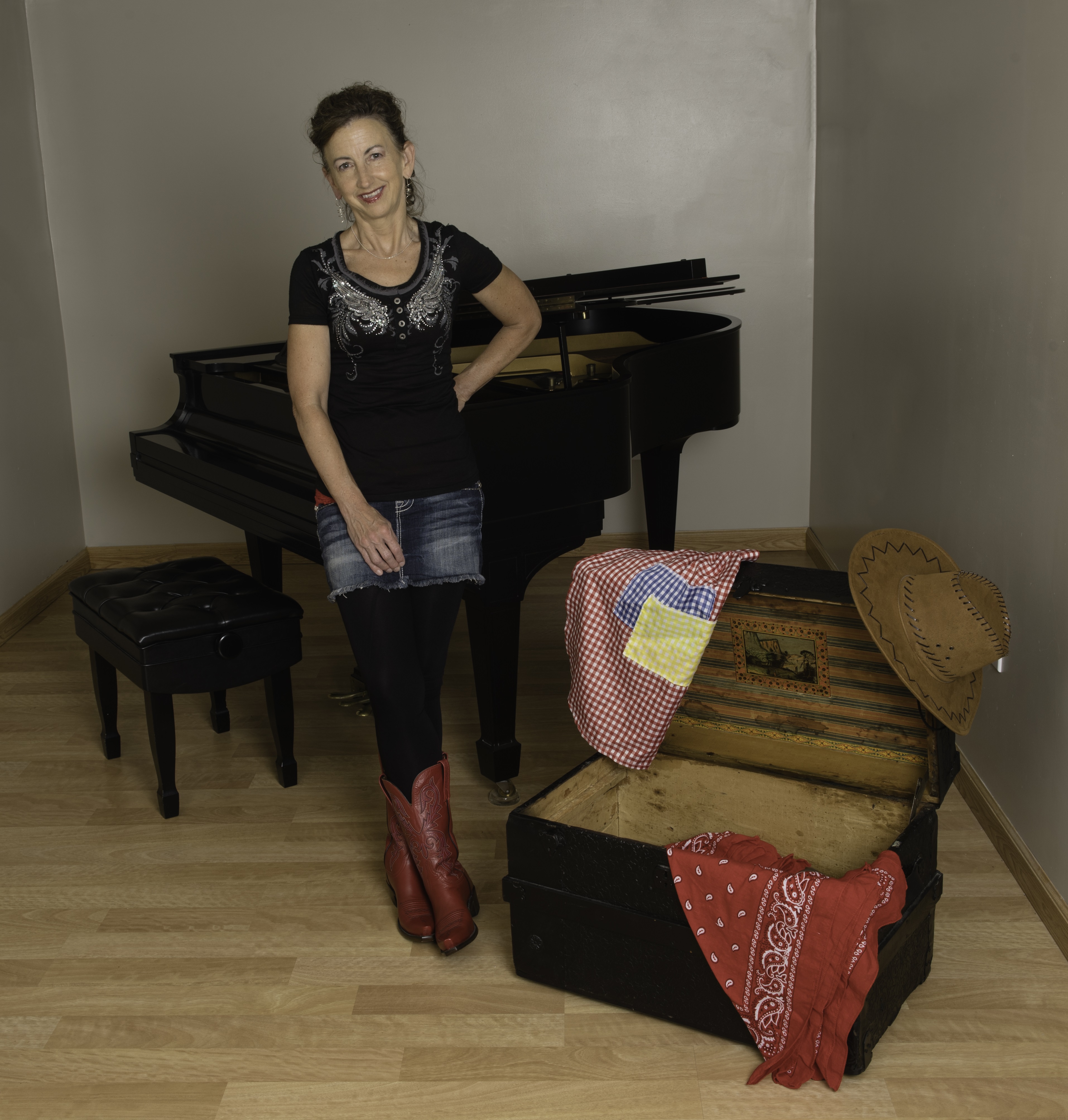 Enhance your music and school curriculum through custom-designed interdisciplinary residencies with Donna Gunn. Donna's talent, teaching skill, and vibrant personality combine with her experience as a nationally certified teacher of music and active performing artist to make for relevant residencies of the highest caliber.
Each residency interconnects music, multi-media, and experiential activities to provide a unified focus and holistic understanding of music and its place in the world. Students participate in a variety of activities such as singing, hands-on creating, composing, dancing, performing, and active listening. All residencies implement integrated curriculum from complementary disciplines to meet national standards. Exit materials offer a sustained impact long after the conclusion of the residency.
Choose from the residencies below or contact Donna to create the tailor-made program to meet the distinctive needs of your community.
Music on the Trail
Join emigrants as they traverse the Oregon Trail using primary-source journal entries and personal photos from Donna's research. American folk songs and classical music inspired by the folk songs are interwoven into the canvas of the covered wagon way of life. (Target audience: K-12, with distinctive concentration for Upper Elementary)
Halloween Music Meets the Masters
Enter the "dark side" of classical genre masterworks! Integrated curriculum provides a global cultural and historical perspective as information surrounding each composer and his home country. (Target audience: Grades 3-5)
Experience a Revolution!
Travel back to the Enlightenment to see how musicians and their instruments contribute to cultural change. Hear the revolutionary developments in the piano and feel the shift in eighteenth-century thought. References to her book, Discoveries from the Fortepiano (Oxford University Press, 2015), provide a deep and rich learning experience. (Target audience: High School)
Donna's programs evolve from her diverse background and degrees in music education, piano performance, and eighteenth-century performance practice. Her research has taken her throughout the United States and Europe. Donna maintains a private piano studio in Lincoln, NE.

Grade level: PreK-12, Adult
Contact: Donna Gunn
Lincoln, NE
Phone: 402-890-966
Email: donnaspianoplace@gmail.com
Website: www.focusonpiano.com