Jean L.S. Patrick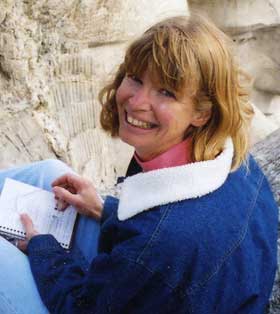 Jean L.S. Patrick is the author of eleven books for young people, including The Girl Who Struck Out Babe Ruth; Who Carved the Mountain? The Story of Mount Rushmore; and a new book to be released in August 2017 (Long-armed Ludy and the First Women's Olympics).

For more than seventeen years, Jean has been inspiring students in South Dakota and throughout the United States.
Jean's energetic residencies include unique approaches to nonfiction, fiction, and poetry. She enjoys working with all grade levels (PreK-12) and encourages creativity through wordplay, kinesthetic activities, found poetry, innovative patterns, and the use of primary sources.
In the process, students experience the joy and satisfaction of the writing process, including revision. (Residencies based on her Mount Rushmore books work especially well with 4th-grade South Dakota history units.)
During her residencies, Jean works with educators to meet the needs of students. Upon request, her residencies may also involve the community through memoir writing, advanced creative writing, and dramatic presentations.
Jean holds an M.F.A. in Writing from the Vermont College of Fine Arts as well as degrees in English from Luther College (B.A.) and Kansas State University (M.A.). Her books for children and adults have won state, regional, and national awards.
Grade levels: PreK-adult
Contact: Jean L.S. Patrick
204 W. Havens, #210
Mitchell, SD 57301
phone: 605-770-7345 (leave message)
jeanpatrick.jlsp@gmail.com
website: http://www.jeanpatrick.com/