VICKIE FULLER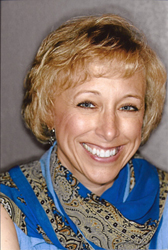 Vickie Fuller, an experienced theatre artist and former teacher offers various programs for students of all ages. For elementary students, Fuller's residency focuses on body language and character development. She enjoys creating elementary student performances that deal with issues such as bullying and character counts. For older students, she introduces oral interpretation or works with them on a Shakespeare unit. Through theater and improvisational games, introduction of the VOTE technique and character analysis, students and teachers will enjoy a variety of performance programs during Fuller's residency.
An alumnus of SDSU theater, Vickie Fuller has performed with such groups as Prairie Repertory Theatre, the Black Hills Playhouse, and Bare Bodkins Theatre. She has a South Dakota teaching certificate with endorsements in math, language arts and theater. Fuller was a full-time teacher for five years and a substitute teacher for seven years. She has extensive experience in acting, including commercials and training videos. She has also directed and judged one-act plays and oral interpretation.
Artist has limited availability. Contact artist about available dates before submitting application.
Grade levels: Pre-K-12

Vickie Fuller
15 Knoll Drive; Yardley PA, 19067
phone: 267-573-4196
e-mail: vickiefuller@msn.com