JAMI LYNN OLSON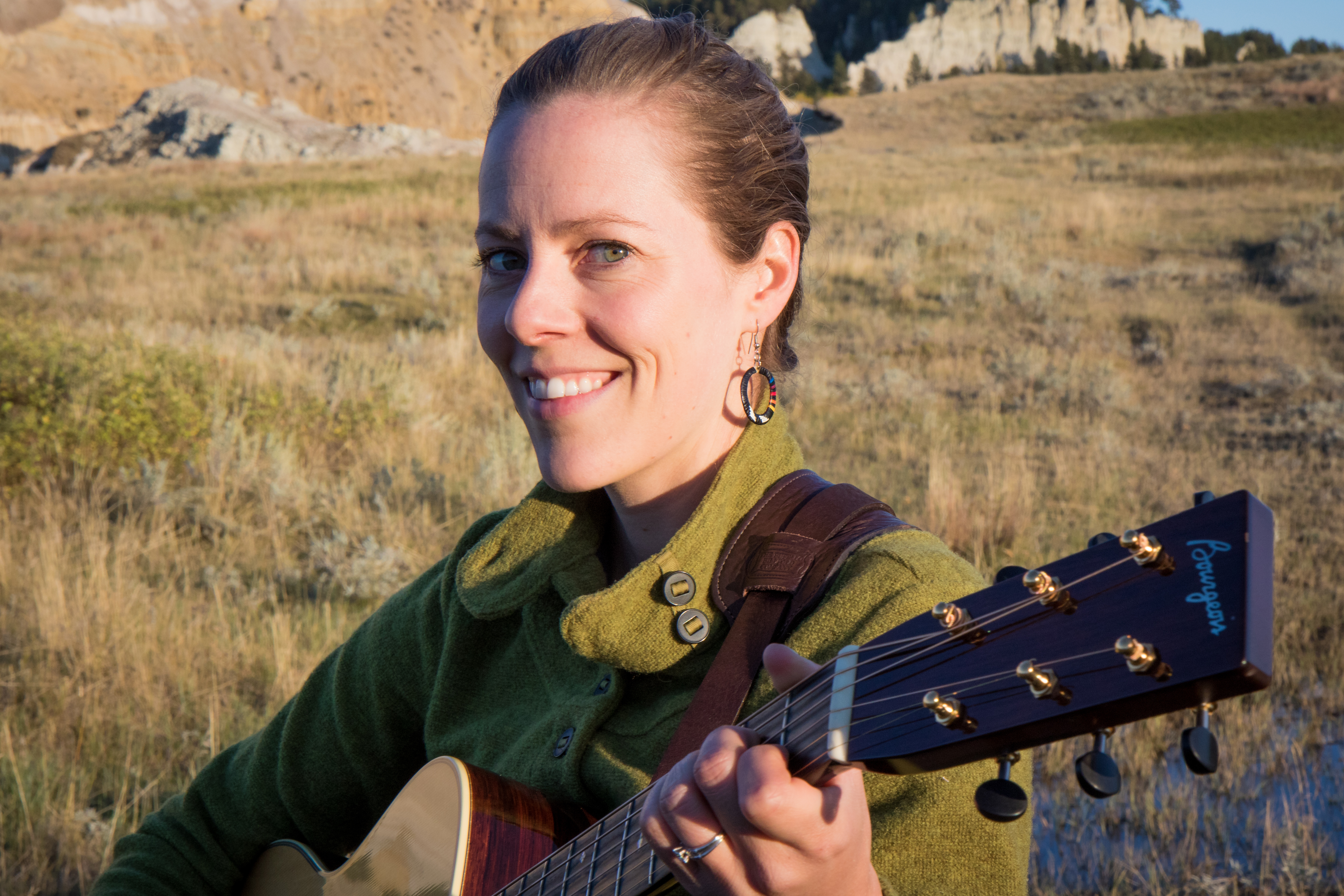 Folk singer/songwriter Jami Lynn Olson first gained an appreciation for music on a small stage in Peever, SD. An avid performer of bluegrass, folk music, and jazz, Jami brings her exuberance and musical talent into classrooms, hospital systems, and youth centers. Her wide skill set and versatility as a musician allow her to accommodate participants or listeners in many different settings. Jami Lynn is a graduate of The University of South Dakota, and has shared her talent and love of local folk history with audiences across the Midwest, Southeast, and Pacific Northwest. She has also released three full-length albums of folk songs and originals. While the following examples of residencies are tried and true, elements from all three may be combined to suit any setting, skill-set, or ability.

South Dakota Folk Music, Elementary-Intermediate
During residencies in elementary and middle schools, students explore South Dakota history through local folksongs, games, and storytelling. Cowboy ballads and mining songs from western South Dakota, and lumbering tunes and frontier songs from Eastern South Dakota and Minnesota demonstrate the diverse experiences of settlers in the Midwest, and their impact on the land, wildlife, and people that had long inhabited the prairie before them. In school sessions encourage hands-on participation through singing, song-writing and instrument crafts. By the end of a residency, students will have a greater connection to the folk traditions of early South Dakotan settlers, and a new repertoire of songs and games to share with friends and family.

Group Guitar/Ukulele, Intermediate-Adult
Though stringed instruments can be intimidating to the beginner, a group setting brings an element of camaraderie and playfulness to the experience. In a week residency, participants learn basic chords, rhythm, and instrument maintenance. With the goal of strumming a favorite old or new song, participants gain confidence and transferable skills that may follow them a lifetime. This residency works best with groups of 12 or fewer. Instruments may be obtained locally or through Arts South Dakota with advanced notice.

Music in Healthcare, All Ages
With seven years of experience performing in healthcare settings, Jami brings a light and entertaining element to common spaces, and a calming presence to treatment areas and bedsides. Where it is appropriate, she guides patients through varying activities to accommodate each and everyone's willingness to participate. This may include hands-on instrument building sessions with younger patients or opportunities to relax or reminisce while passively listening for all. "Those who are musically inclined but self-conscious about their abilities are put at ease with Jami as she adjusts her activities to match the level of comfort for the sole purpose of garnering a feeling of accomplishment in musical creativity. Jami develops rapport with participants quite easily with a wonderfully welcoming and calming presence/ interaction style." - Jessie Park, Sanford Arts.

Contact: Jami Lynn Olson
Phone: (605) 949-0238
Email: jamilynnmusic@gmail.com
Website: www.jamilynnmusic.com

Back to list of Artists