STUDENTS GET CHANCE TO SEND ART TO WASHINGTON
PIERRE, S.D. – U.S. Rep. Kristi Noem announces the Congressional Art Competition, which puts the artwork of South Dakota students in the nation's Capitol. The South Dakota Arts Council is now accepting entries on behalf of Rep. Noem. Please click the link here for the full article.
50 South Dakota Artists to Watch
50 Artists to Watch is a special project we're embarking on in celebration of our 50th anniversary at the South Dakota Arts Council. This series of short artist features is intended to share the work of South Dakota artists on a wide platform. It is not intended as a list of top or best artists. It is not presented in any particular order. Featured artists are being selected from nominations sent to us. You can nominate an artist by emailing sdac@state.sd.us. We can't include them all, but we'll keep all nominations on a list for future features and blogs.
Learn more about the featured artists by visiting our Blog.
Our latest featured artist, Steve Bormes, is a Sioux Falls artist making waves with his concocted sea creatures who inhabit the new "aquarium" at the South Dakota Art Museum.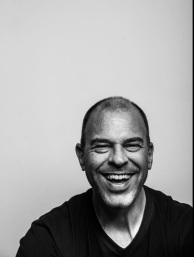 Council's Strategic Planning
Every three years the statewide arts community takes time to cast a new vision and establish new goals. In January 2017, the Arts Council, in conjunction with Arts South Dakota, launched a constituent survey. In the survey, we asked South Dakotans to weigh in on what is important, needs to be done, what have "we" as an arts community done well, and what can we do better.
Information gathered from the survey was the basis for community conversations throughout the spring and leadership meetings over the summer.
The Arts Council compiled the needs and wants of all participants into a vision for our agency the next three to five years. We are pleased to share with you our new strategic plan.
Click here for the complete Strategic Plan
Compilations of the information from our planning meeting can be found online through the following documents:
Click here for 2017 South Dakota Arts Constituent Survey Report
Click here for Report of South Dakota Arts Council and Arts South Dakota 2017 Regional Arts Meetings
Research and Reports by Craig Dreeszen, Ph. D. Dreeszen & Associates
We thank all of you who participated in the survey, regional planning gatherings, and leadership meetings. Your input was essential to our planning process and we deeply appreciate and value your time.
SDAC GRANTS $1.36 MILLION
PIERRE, SD – More than 230 South Dakota artists, arts organizations, schools, and art projects and programs will receive $1,364,000 in grants from the South Dakota Arts Council for fiscal year 2018, Tourism Sec. James D. Hagan announced today.
Read full press release here | Listing of Grants by City