DARWIN WOLF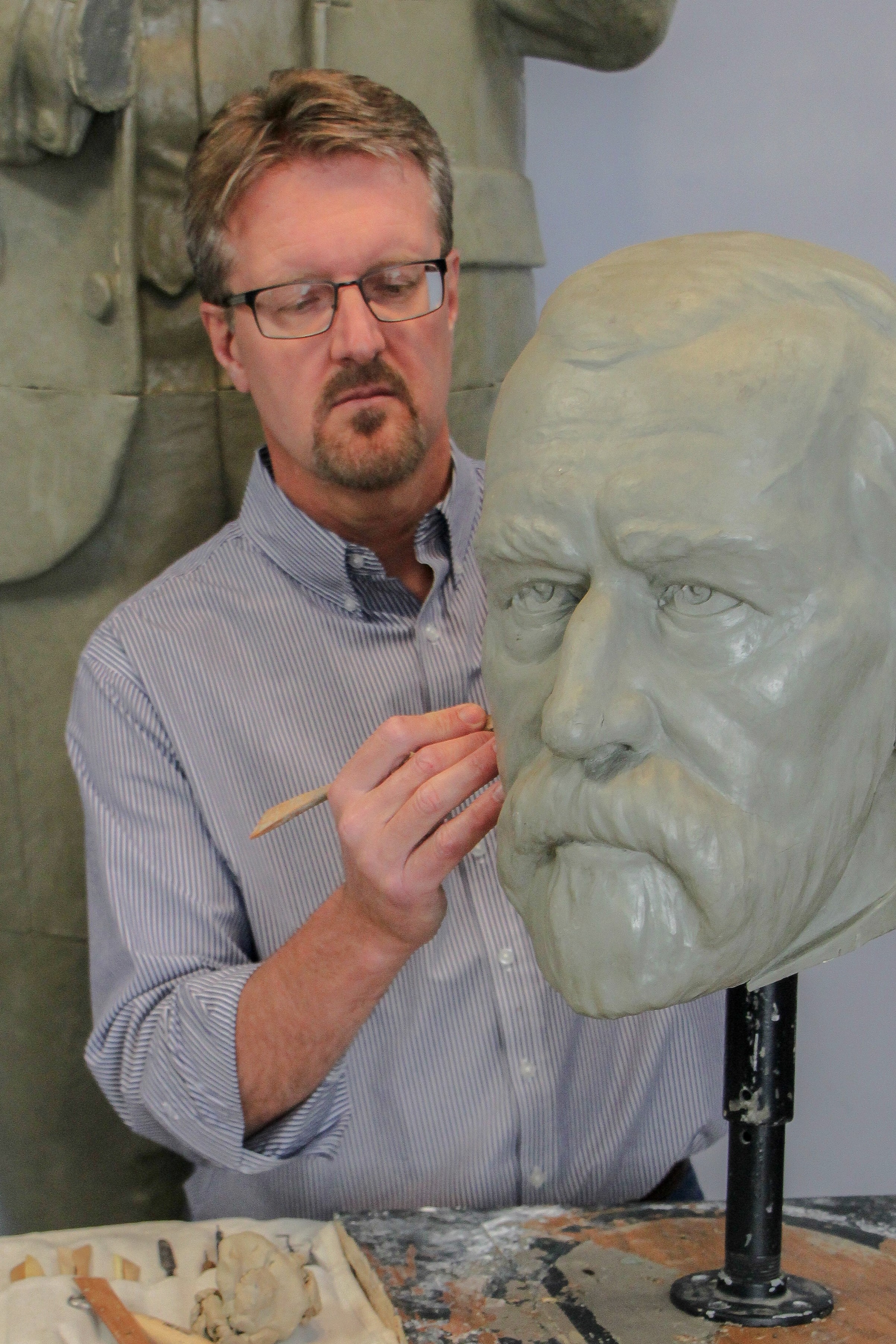 Darwin's primary goal is for his students to create sculptures they can be proud of. He also wants them to gain new insights into the creative process. His residencies simplify the complexities of art and explore the works of the great masters Donatello, Leonardo, Michelangelo and Raphael. Quick and fun history lessons are inserted here and there as students become sculptors.
Sponsoring organizations can opt for students to work in air-dry clays or in casting wax if they want their work to ultimately be cast in bronze. Drawing and eye development exercises are also included as time allows. With whatever material is selected, the eye is trained to see in a new way while students learn fun facts about the creation and creators of sculpture.
Darwin began sculpting professionally in 2003 and has been a teaching artist since 2005. When not in residencies he continues his work in monumental bronze for churches, military organizations and communities throughout the region. Among Darwin's many large works are the R.F. Pettigrew Monument at Falls Park; the Msgr. John McEneaney Memorial in Sioux Falls; "St. Joseph and Students" at St. Joseph Indian School in Chamberlain; the Crucifix for Holy Name in Watertown; and a likeness of Medal of Honor recipient Michael J. Fitzmaurice at the South Dakota Veterans Home in Hot Springs.
Grade Levels: K-adults
Sculpture
Darwin Wolf
Sioux Falls, SD
phone: 605-362-5256
e-mail:
darwinwolf@wolfbronze.com
website:
www.wolfbronze.com