MARLEE HAYES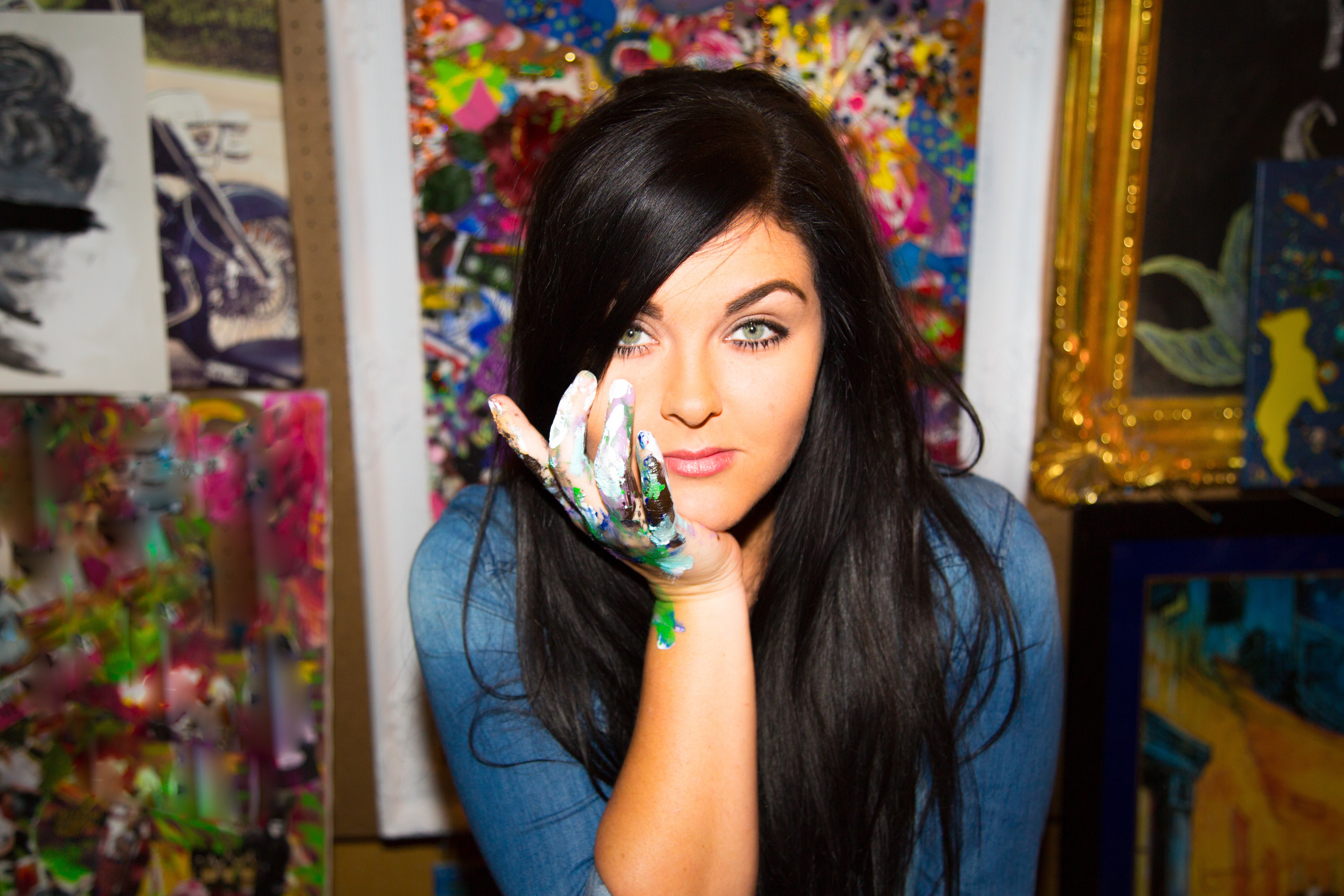 Marlee Hayes' work is inspired by an eclectic range of influences such as interior design, color theory and art therapy. An avid blogger and advocate for the arts in her community Marlee brings her wealth of knowledge in DIY, design and pop culture to the forefront of your classroom.

During the residency, students will explore new mediums and techniques through hands-on workshops and demonstrations. Marlee is known for her non-traditional painting techniques where she uses squeegees and pour-methods to create bold works of art. Marlee believes art is the root to all learning and self-expression. During residencies she creates a positive and comfortable setting for students of any age or ability to explore—whether they're currently excelling in art or not. Marlee is an advocate for ditching the 'perfection' aspect of art and bringing creativity back to a place of play and practice. Many of her workshops are centered on using recycled materials, non- traditional tools, and color to express emotion.

With an M.A. in Interdisciplinary Studies from The University of South Dakota and a B.A. in Film and Video from Columbia College, Chicago Marlee couples her knowledge of abstract art with her experience in motion arts production. Marlee has been an Artist-In-Residence at Sanford Arts based out of the Sanford Cancer Center and Sanford Children's Hospital since 2016.

With a lengthy list of possible projects and workshops there is sure to be a project suited for your community!
Grade level: K-5
Contact: Marlee Hayes
Sioux Falls, SD
Phone: 612-804-9588
Email: marleeraehayes@gmail.com
Website: http://marleehayes.com