Curtis & Loretta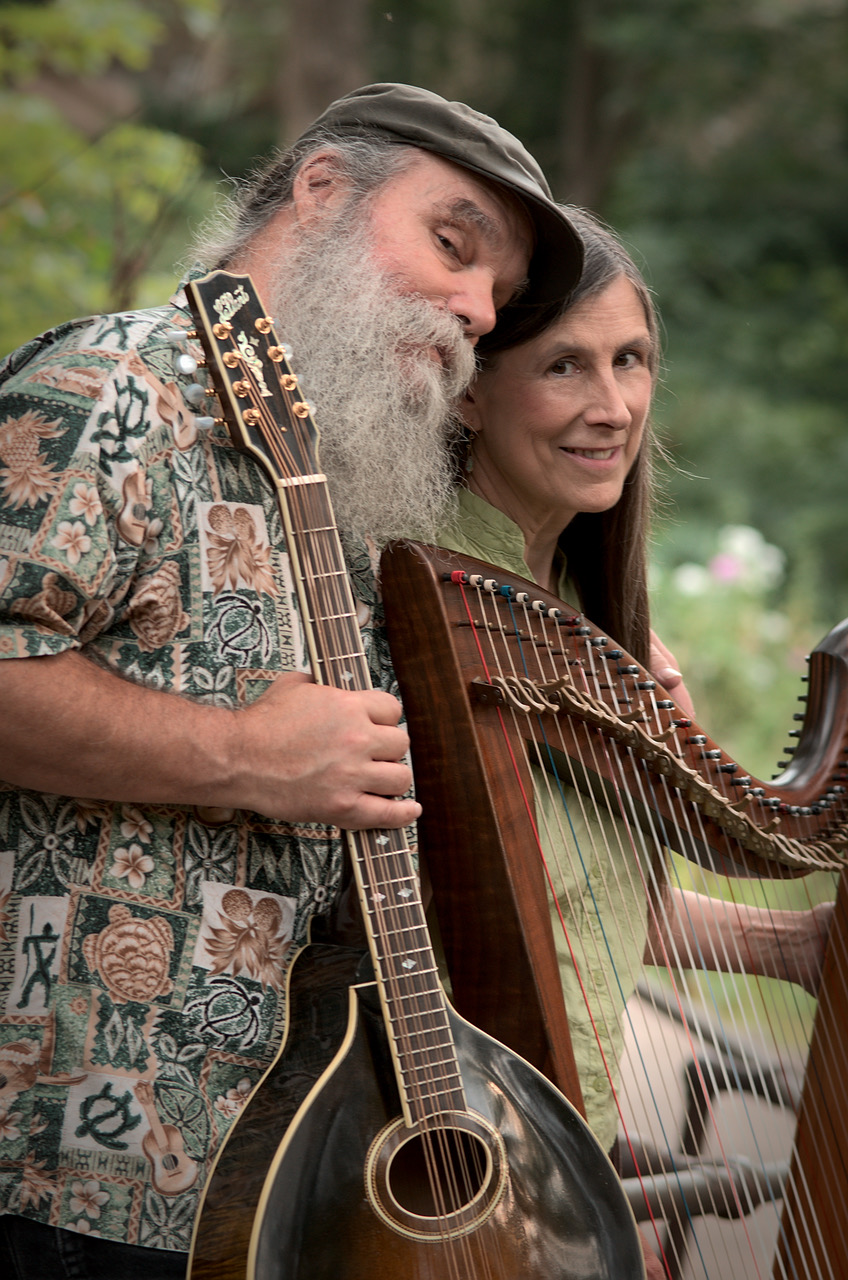 Curtis & Loretta's music comes straight from the heart. The husband and wife duo's extraordinary harmonies and proficiency on a parade of acoustic stringed instruments create an alluring frame for their poignant original songs, and carefully chosen traditional pieces. The current menagerie includes folk harp, mandocello, mandolin, guitars, clawhammer banjo, and National steel ukulele, plus a bit of kazoo, harmonica, and shakers. Curtis' down-home sense of humor and Loretta's theater background engage the audience in an experience that runs the gamut of rolling with laughter to holding back tears, with plenty of side-trips in between.

Curtis & Loretta have racked up countless miles over the years, crisscrossing the U.S. to deliver their own unique brand of folk singer/songwriter music. They've made nine recordings. They also do an interactive children's show, and a 1800s historical show, in costume, which is educational as well as entertaining.
They're available for festivals, concerts, universities, schools, and more!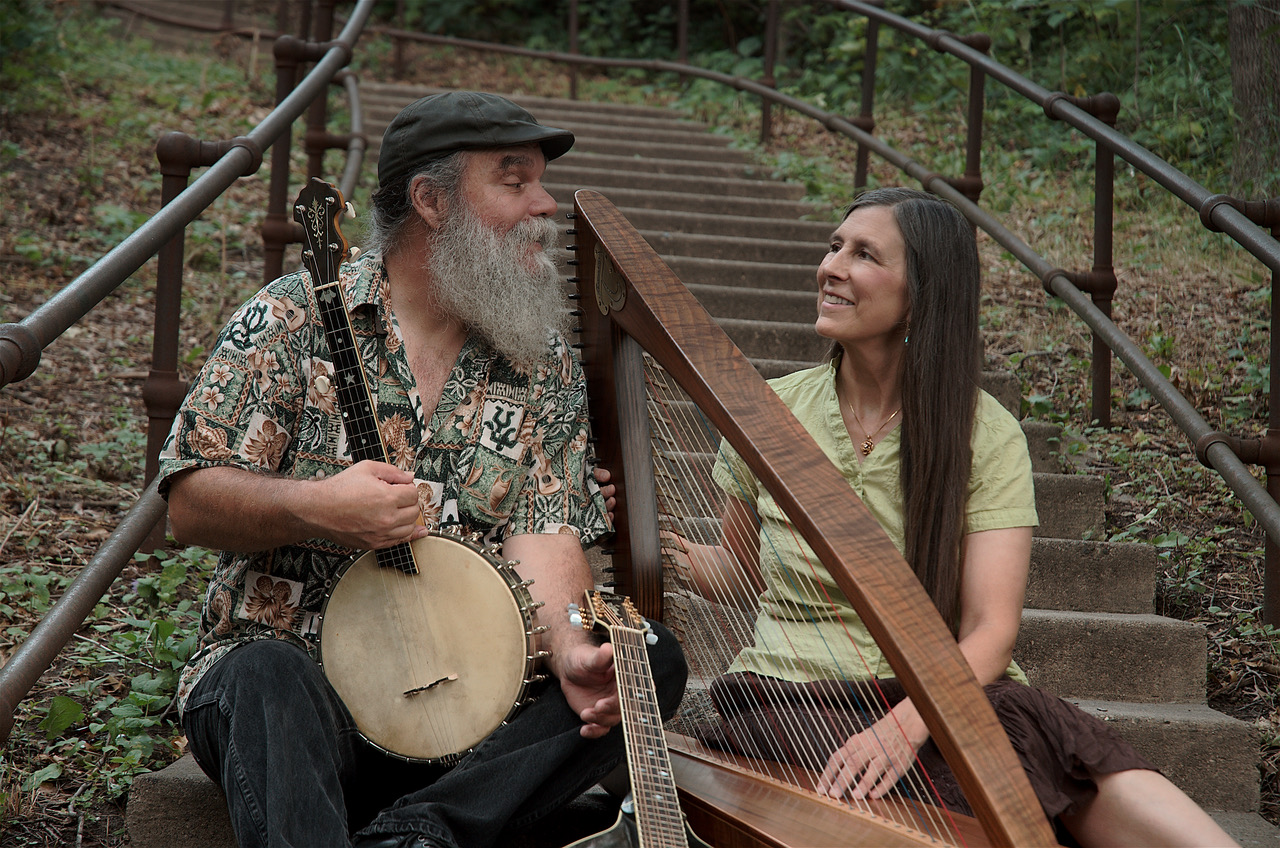 Curtis & Loretta have been on the South Dakota Arts Council Touring Artist Roster since 2012. They received an Artist Initiative Grant in 2015 and Arts Tour Minnesota Grants in 2018 and 2010, all from the MN State Arts Board. The duo was named Best Acoustic Performer of the Twin Cities by City Pages in Minneapolis.

Praise for Curtis & Loretta's music:
"Incomparable! Wonderful, wonderful, wonderful!" Brookings Summer Arts Festival

"Curtis & Loretta are great storytellers, great with our audience." Old Courthouse Museum, Sioux Falls

"Wonderful! The children were very attentive and this group is really hard to keep involved. Children participated and used their own creativity developing verses - it was great!" Great After School Place, Brookings, SD
Technical requirements: 
Sound system with 6 inputs, 3 vocal microphones on boomstands and 2 instrument microphones on boomstands. Need to get into performance area 2 hours before performance. Performer can bring sound system if necessary.

Fee structure: 
$600 - $1,250. SDAC support up to 50%.

Contact the artist: 
Loretta Simonet
PO Box 18652
Minneapolis, MN 55418
(612) 781-9537
e-mail:  loretta@curtisandloretta.com
website: www.curtisandloretta.com