JAS Quintet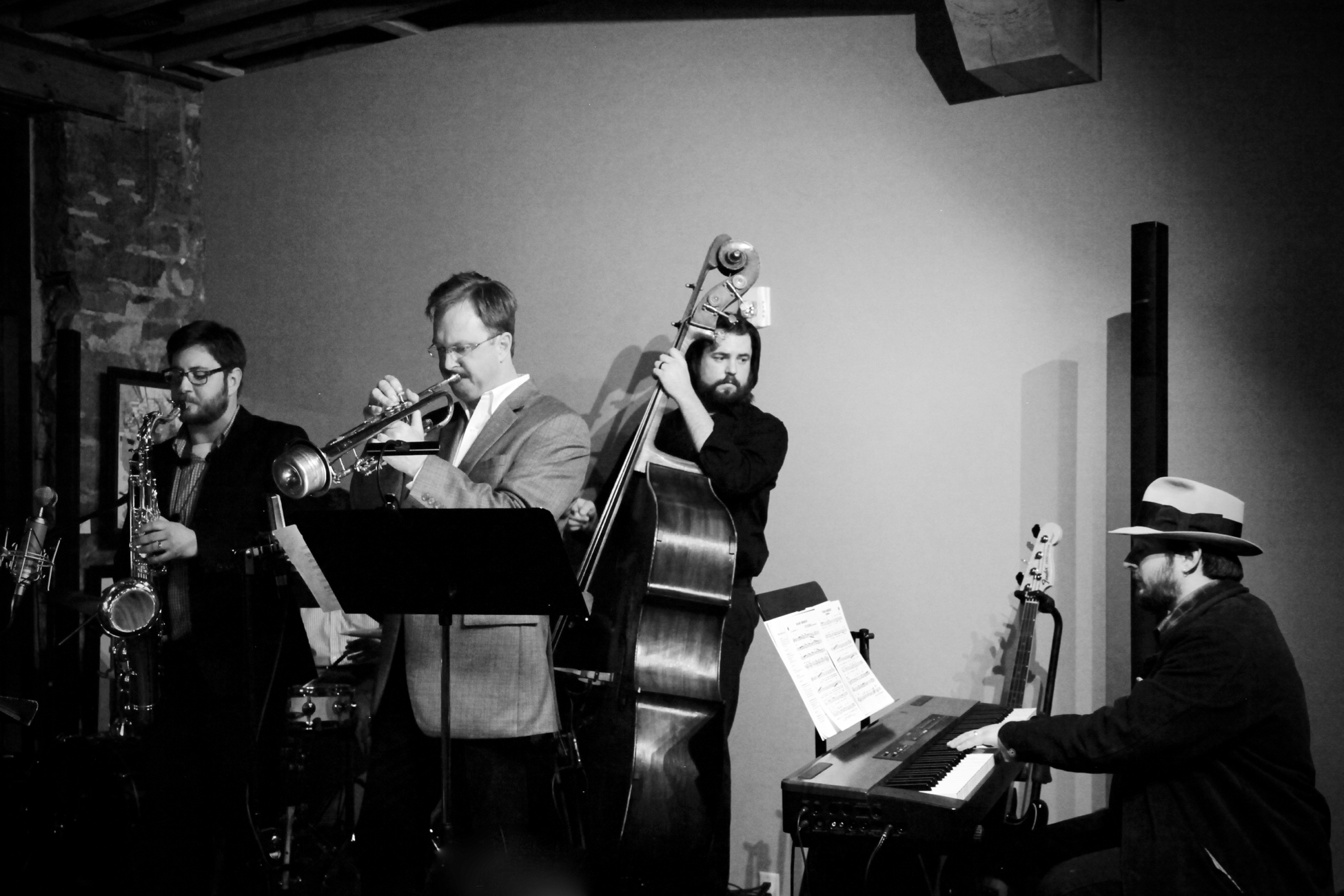 JAS Quintet is one of South Dakota's premier jazz ensembles. Formed in 2012 and based in Sioux Falls the ensemble continues to perform concert and festival dates throughout the region. JAS features the classic jazz quintet instrumentation of trumpet, saxophone, piano, bass and drums. Their repertoire is a diverse mix of old and new, featuring many original arrangements by members of the band. Concerts include favorites from Wayne Shorter, Herbie Hancock, Miles Davis, Clifford Brown, Thelonious Monk, Duke Ellington, and contemporary artists. You are sure to hear many familiar tunes during a JAS concert along with a few new jazz classics. The members of the JAS Quintet are recognized as some of the finest jazz musicians and educators in the region. Touring extensively throughout South Dakota JAS Quintet has established a reputation as one of the top jazz ensembles in the region.
Notable JAS Performances
Main Stage at the Sioux Falls Jazz & Blues Society's JazzFest Live on South Dakota Public Radio's Jazz Nightly program Miles Smiles and other notable jazz icon concerts throughout the state. Several JAS musicians serve as the band performing the Sioux Falls Jazz & Blues Society's educational jazz for students concert, the Jazz Diversity Project. The Jazz Diversity Project began as a touring educational performance geared toward middle and high school students in 2005, and has currently been presented to over 35,000 students throughout the state of South Dakota.
JAS Quintet Personnel
Joel Shotwell, saxophones
Jim Speirs, trumpet
Jeff Paul, piano
Andrew Reinartz, bass
Daniel Heier, drums

JAS Quintet is committed to sharing their collective knowledge and experience with young jazz musicians throughout South Dakota.
Primary Audience:
All Ages
Minimum Fee: $1,000
Maximum Fee: $2,500

Technical Requirements:
JAS Quintet is capable of providing full production for most environments.
Contact: Jim Speirs
Email: jspeirs@mac.com
Website: DakotaMusicCollective.com/Jas-Quintet