Starr Chief Eagle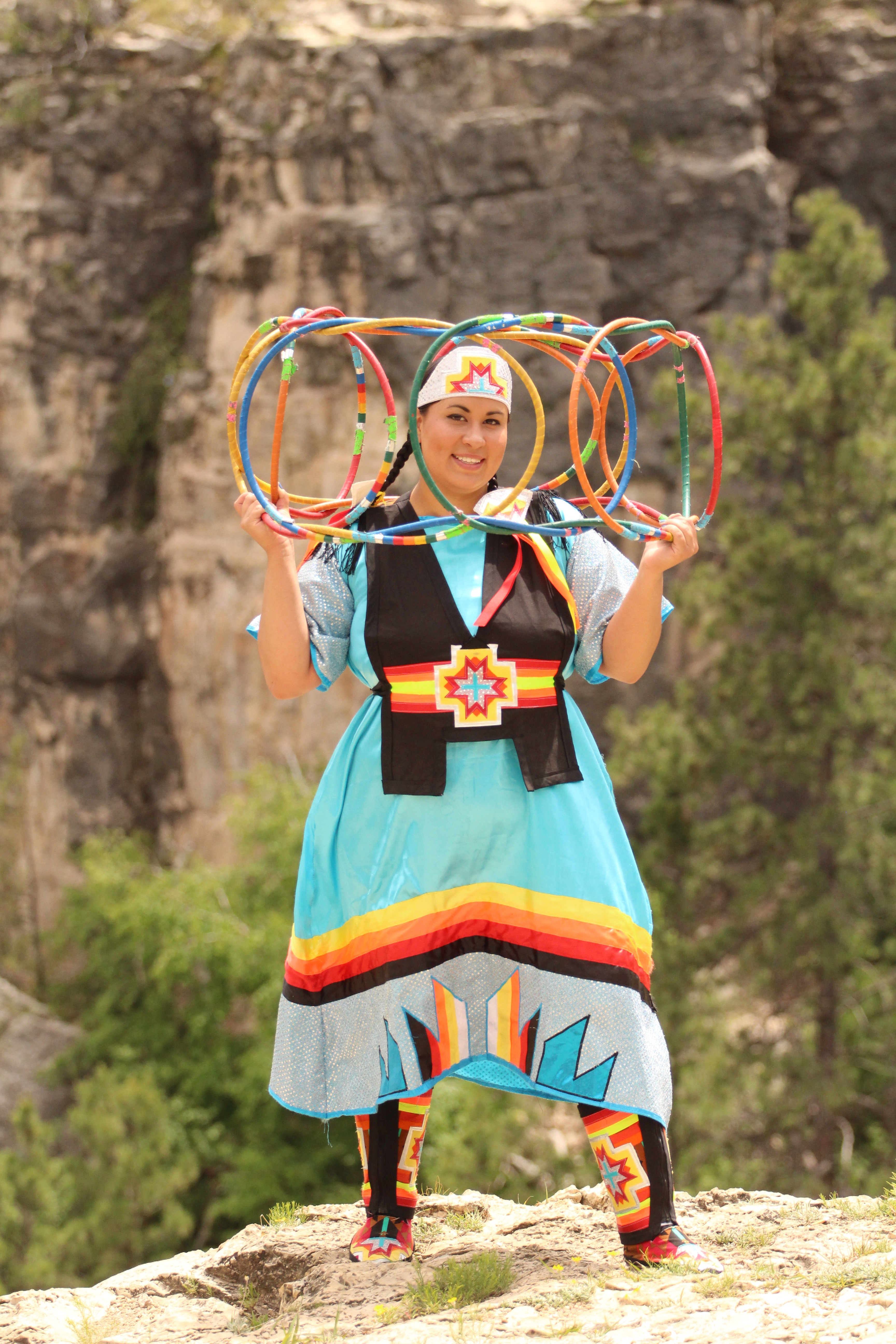 Starr Chief Eagle, a hoop dance extraordinaire, shares the teachings and culture of the Lakota people through language dance and song for all the future generations, all over the world. She involves her audiences with interactional games that involve teaching hoop tricks, quizzing on Lakota language, and other educational exercises that bring the fun into learning. She ends her show by sharing her 21 years of experience hoop dancing, which involves herself dancing with 21 hoops.
Starr Chief Eagle is an enrolled member of the Sicangu (Rosebud) Lakota Sioux Tribe. She was born with the Lakota name Wichahpi Tokahe (First Star) and was later given the Lakota name Wichahpi Ohitika Winyan (Brave Star Woman) as she entered into adulthood. She grew up in the Black Hills of South Dakota including Rapid City and the Pine Ridge Indian Reservation and started hoop dancing before she could walk and since then has been practicing every year to improve her techniques and skills. Starr was raised up in hoop dancing by her father Dallas Chief Eagle and continues to carry on his teachings with a combination of her own.
She has performed the art of Hoop Dancing all throughout the world and continues to further reach out at home and in the heart of the Paha Sapa (Black Hills of South Dakota) at Crazy Horse, Mount Rushmore, and other places such as schools, camps, etc. In her free time, she continues to learn more about the art, history, and language of the Lakota people by pursuing her Bachelor's degree in Lakota Studies. This knowledge can be seen in her crafts such as beading, sewing, and other artworks as well as influences her performances and teachings, enriching her everyday life.
*All ages and any event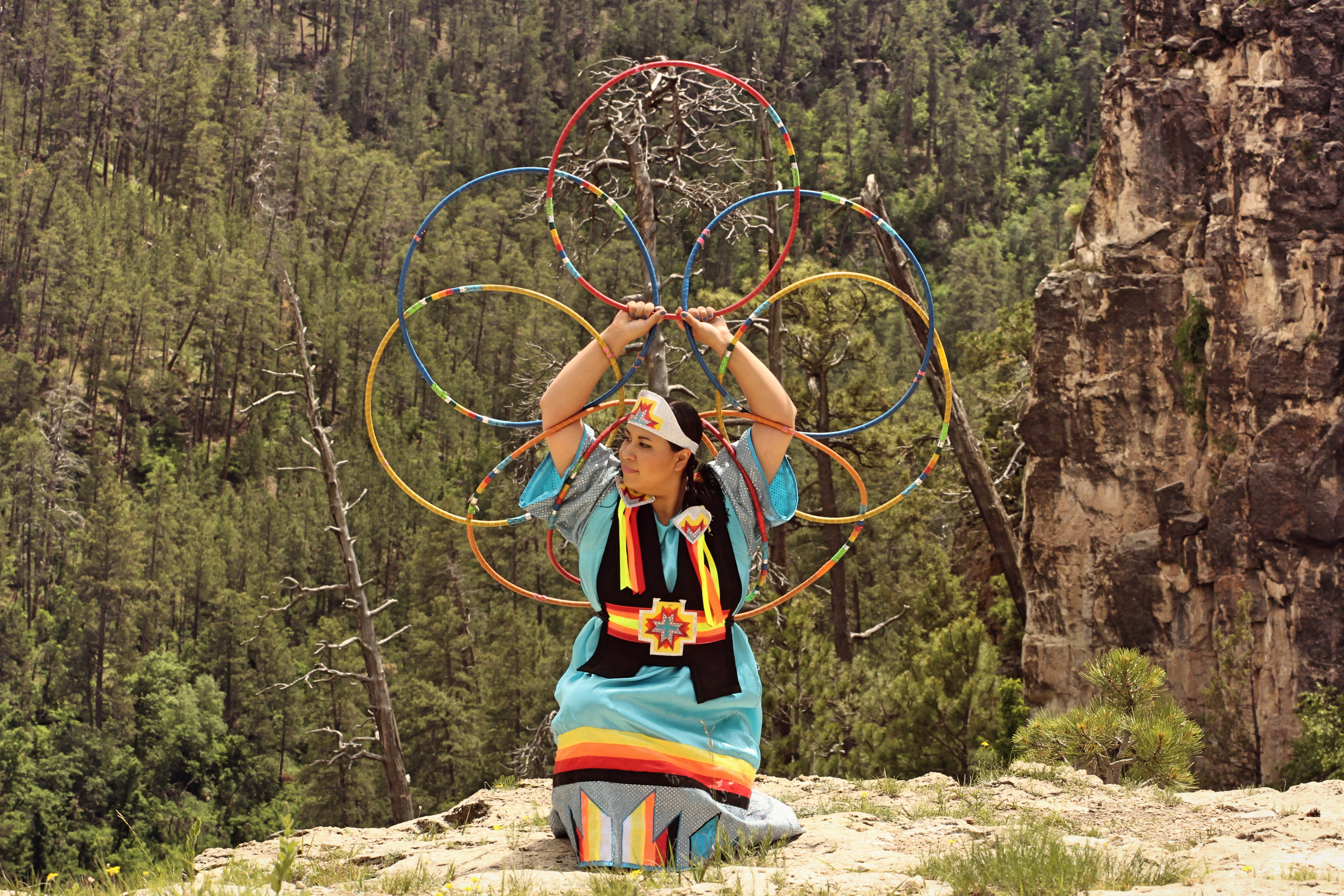 Technical requirements: Sound system with a total of five Sure SM58 style microphones on boom stands.
Small table
Two chairs
CD player
PA system
For the dance workshops we need a room at least 20' x 30'

Informative presentation with fun and educational explanations of Lakota Culture
Audience Involvement and interaction with the language and storytelling
Hoop Dance workshop with volunteers, any age
Starr Chief Eagle's Hoop Dance demonstration containing 21 years of experience
ONE presentation ranges from 30 minutes to 2 hours

Fee
Starting at $800.00
$300.00 each additional Hoop Dancer
$350.00 each additional Performance
$300.00 - $500.00 Live Drum
South Dakota Arts Council reimburses up to 50% of fee for non-profit organizations!

Contact: Starr Tokahe Chief Eagle
Rapid City, SD
Phone: (605) 787-0210
Email: healingthebrokenhoop@yahoo.com